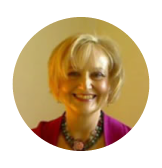 I salute the soul in you and welcome you into my world
Judith is a Visionary,  Inspirational Writer,  Pyramid Crystalline Grid Activator and Soul Empowerment Consultant. She is a remarkable and awe-inspiring woman, who has the ability to tap into the cosmic Super-consciousness fields and to bring forth the Ancient Cosmic knowledge.
She offers soul and twin flame readings for people from all over the globe. Her Soul Readings are in immense demand internationally, and have truly empowered souls at the deepest level, reconnecting them in profound ways to the truth of who and what they are at SOUL level.  
Her first book "Soul Empowerment" has reached bestseller status in three categories on Amazon. Her book "Why I was born in Africa: the previously unrecorded history of Elysium and the Lion Kingdom" has sold globally and impacted greatly, and her recent book"  "True love and Sacred Union: An Ode to Love and being Loved", has 5 star status on Amazon. 
She has taken it upon her own soul to delve deeper and more profoundly into the higher meaning of life and the soul itself. Her inspirational writing has touched the hearts of people from all over the world. She has been interviewed on "The Voice America, "Nurturing the Spiritual Spelunker" 3 times, a media interview in the E-magazine, Aneis Derida, the TV Blog "Reawaken your Brilliance Show" twice by Julie Seibert, and has been invited onto the following radio talk shows: "The I AM Radio Talk show"; "Raising Vibration Talk show" and "The Bob Charles Show" "The Divine Twin Fire Radio Show", SoulogyOne repeatedly hosted by Todd Medina,  and has appeared 4 times in the "Heart Talks Show" in the USA.
In August/September 2016 she gave 7 very successful seminars in France, attended by 30 people from 11 countries, and in 2019, followed by very successful seminars in Athens and Cairo accompanied by tours of both Greece and Egypt, while leading tour members into accessing the untold and unrecorded history of the ancient sites they visited there. 
Her online courses have attracted students globally and empowered them to live life deeply as ONE with the Divine, and follow their highest soul calling and purpose with love.